Father's Day has been great so far. We started off this morning by opening gifts. The kids gave me some new framed pictures, as well as a whole bunch of huckleberries. I couldn't ask for better gifts. After that, we headed out to breakfast at my favorite joint, Pete's University Park Cafe. From there, we headed up to Tiny Town and rode around on the "Choo Choo Train". We stopped for ice cream on the way home and now I'm sipping a cold one while watching the US Open. Life is good.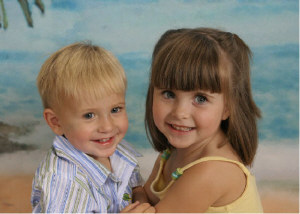 Thanks to my Dad for being such an inspiration - I hope I'm as smart as you someday Pappy. Can't wait to see you in July!
Related: Father's Day 2005, 2004 and 2003.