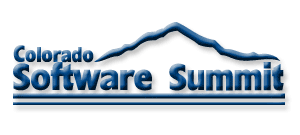 In a little over two weeks, my favorite conference begins in Keystone, Colorado. The reason I like it so much is because it's an annual gathering (this will be my 4th year) with friends and it's somewhat like a vacation, except you get to learn a lot. This year I'll be speaking about Appcelerator and Spring 3.0.
A few weeks ago, I wondered How open source is Spring and expressed my frustration in not being able to find the source code. At almost the same time, SpringSource's controversial maintenance policy was announced. Developers booed, Free Spring was founded and SpringSource changed their tune. In addition, someone sent me the FishEye URL for Spring 3.0's SVN. From that, I was able to figure out how to get Spring 3.0's source code.

svn co https://src.springframework.org/svn/spring-framework/trunk spring-3.0

The only bad news is FishEye shows the last change as "17 September 2008 ... (21 days ago)". If Spring 3.0 M1 is supposed to be released any day now, you'd think there would be more SVN commits. Anyone from SpringSource care to comment?