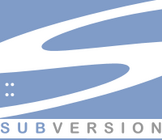 In years past, I never had much of a need for source control outside of open source projects I worked on. Now, as I create more and more training materials and presentations - it's essential. While I could host a Subversion repository myself, it doesn't seem like it's worth the hassle. I'd prefer to have it hosted (and backed up regularly) outside of my house. This week I'm looking to setup svn.raibledesigns.com.

I'm not really looking to get my own Linux box hosted somewhere. I pay around $60/month to KGB Internet for raibledesigns.com, demo.appfuse.org and appfuse.org. To get my own "managed" box is somewhere around $300/month. When I say "managed", I mean Contegix-style where I can say "install this", "do that" and they handle all the sys-admin for you. So all I'm looking for is a reasonable SVN hosting provider that'll give me 1-2 GB for a reasonable price. What's reasonable? I'd say $25-50 per month.

I did some googling and there's a lot of Subversion hosting providers. I e-mailed a few of them with my main question - "can I point my subdomain at your servers?" A few of them have gotten back to me, but now I'm curious to hear from folks using these services. Are you using a Subversion hosting provider for your business? If so, which one?

I'm more interested in bad reviews than good ones - but if you're happy with a service, I'd love to hear about it.

The cheapest one I found is SVNRepository.com. However, it's been an hour since I e-mailed them and I haven't had a response. Nevertheless, $10/month for 5 GB, unlimited repositories, Trac instances, etc. sounds pretty nice.
Update August 2, 2007: I ended up going with SVNRepository.com (Level Two - $6.95/month) and I've been very happy with them. I'm using them for Raible Designs' artifacts (presentations, training materials) so I don't use it on a daily basis - more like monthly.